Waverly Restaurant
385 6th Ave, New York, NY 10014
Order now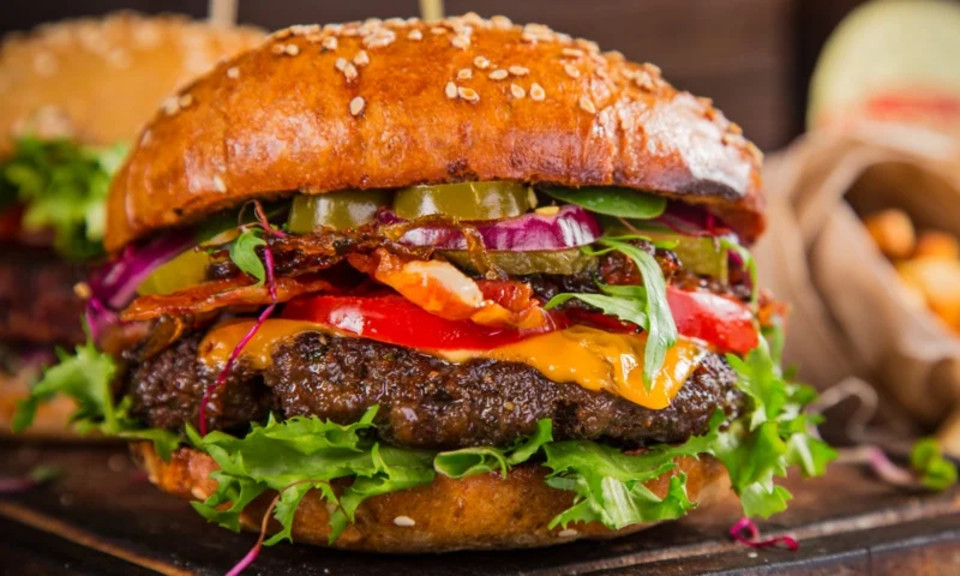 Miriam
Delicious! The only thing I didn't like, was they sent my rootbeer float combined, so it was more like cream soda by the time I had it (first time I ordered it they sent the ice cream and root beer in separate containers). Otherwise, great. Amazing onion rings.
MARNA
Have the meatloaf with mushroom gravy, mashed potatoes, and sauteed spinach. Absolutely delicious it reminded me of some traditional home cooking. The only thing that sucked was the salad. The lettuce didn't taste very good. But I think that's a New York thing
Victoria
Great food and value. Quick delivery and packaged really well, with everything you need. Everything was hot when delivered and included bread, butter, condiments etc. Recommend the meatloaf entree and chicken souvlaki sandwich!
Autumn
BEST diner ever! Seems pricey and all of us in my office were kinda worried but its so worth what you pay. The quality is great as well and we always get super speedy delivery. The waffles and omelettes are AMAZING!!
Jazzmine
Great team who made the order fast. Had a production of 10people to feed very early, 6am, and Waverly made it happen. Delicious too.
Rachel
So excited that the Waverly is on Seamless! Until recently they didn't even accept credit cards. I've been a patron for decades and it is by far the best luncheonette in Manhattan. My delivery was the same delicious food and great service I have come to expect from the Wave. Delivery was quick and the delivery person pleasant and courteous. They made my Waverly Melt with a veggie burger as requested. I highly recommend this old-school diner treat, like a grilled cheese sandwich with a burger patty and sauteed onions. Onion rings were crispy, hot, and not made from frozen like you get at so many other diners. Their French fries are so-so, truthfully, they've never had great fries. It's the only thing they don't do well. If given a choice, go with potato salad or baked potato instead. Everything else is delicious. I could eat their food every day.
Pato
reviews are so confusing! "it's good", "it's bad", which one is it? So I gave them a 2nd try and it happened to be excellent. Veal cutlet was crunchy and perfectly cooked, side of spaghetti was al-dente with good amount of sauce, side of Broccoli was fresh and steamed to perfection. Food arrived in 15min and was burning hot. I guess you never know with restaurants, might depend on the chef on each day? This was on Thursday night (after midnight).
Militza
Last weekend I went for breakfast with my mom and we loved it. It was so good that yesterday we decided to order for delivery... They were fast and the good was as good as the day we went to the restaurant. That all day avocado menu is the IT!!! Highly recommended!
Steve
Waverly is the best. I usually order from here 3 times a week. That said, they provide low quality pickles with their sandwiches. If they had Claussen style god-mode pickes then that would be nice.
Max
A long standing neighborhood place. Not only is the food delicious but they're always patient with the variations and substitutions that I'm afraid we make sometimes. We love the Waverly.
About us
Alcohol, American, Bagels, Breakfast, Coffee and Tea, Dinner, Fresh Fruits, Healthy, Ice Cream, Lunch Specials, Pasta, Salads, Shakes, Smoothies and Juices, Soup
Today

Delivery: 7:30 AM - 10:00 PM

Takeout: 7:30 AM - 10:00 PM

Delivery

Monday:

7:30 AM - 10:00 PM

Tuesday:

7:30 AM - 10:00 PM

Wednesday:

7:30 AM - 10:00 PM

Thursday:

7:30 AM - 10:00 PM

Friday:

7:30 AM - 10:00 PM

Saturday:

7:30 AM - 10:00 PM

Sunday:

7:30 AM - 10:00 PM

Takeout

Tuesday:

7:30 AM - 9:30 PM

Wednesday:

7:30 AM - 9:30 PM

Thursday:

7:30 AM - 9:30 PM

Friday:

7:30 AM - 10:00 PM

Saturday:

7:30 AM - 10:00 PM